Top 10 places to visit in Romania
Romania should undoubtedly be on your list if you're seeking a trip location rich in history, culture, and natural beauty. This country in Southeastern Europe is noted for its remarkable blend of traditions, customs, and landscapes that make it a one-of-a-kind and unforgettable destination. Romania has something for everyone, whether you want to explore historic castles, admire the colorful architecture, or walk through gorgeous mountains. This Romania bucket list of what to see in Romania was compiled based on the feedback and reactions of our customers., including Sibiu, Sighisoara, Corvin Castle, Maramures, and Bucovina.
Sibiu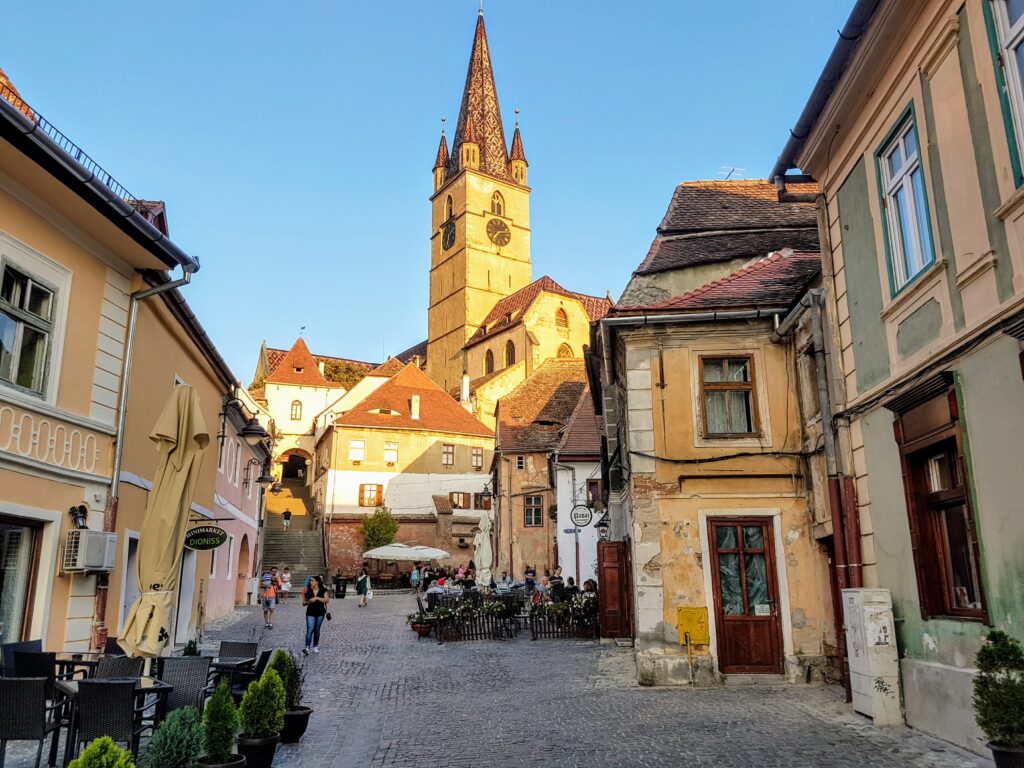 Renowned as Transylvania's cultural capital, Sibiu is a lovely city full of history and charm. The Old Town is particularly lovely, with cobblestone streets, colorful houses, and picturesque squares. One of the most spectacular sights is the Brukenthal Palace, a Baroque-style mansion with an excellent art collection.
Check out our Sibiu tours
Sighisoara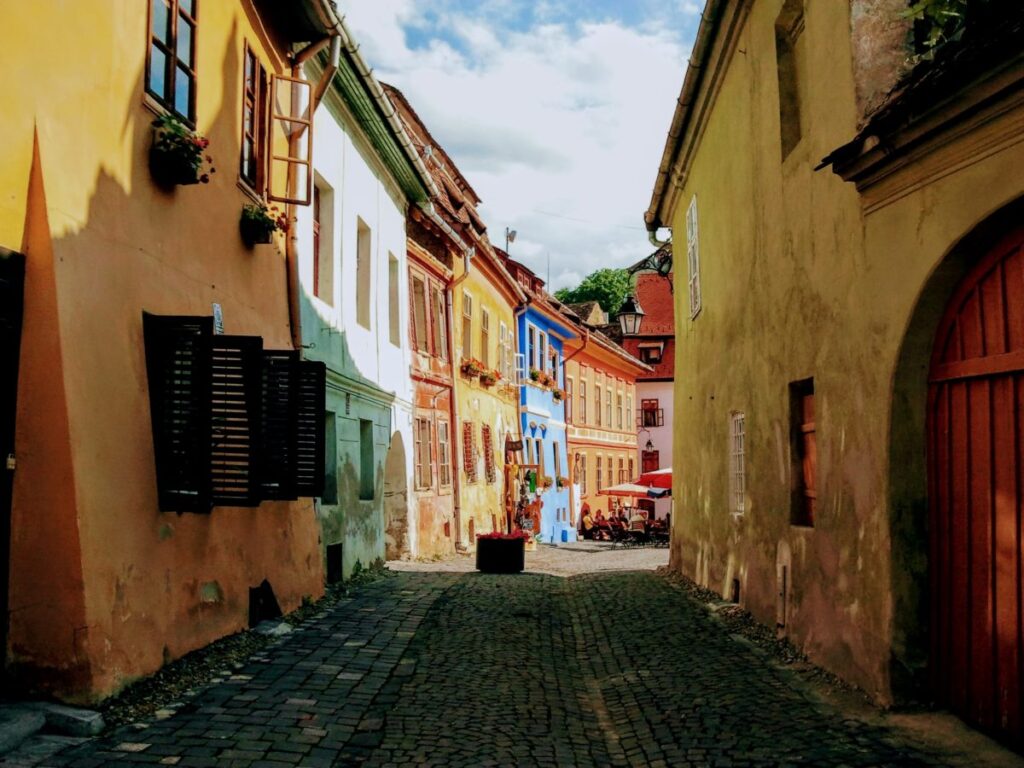 UNESCO World Heritage Site – Sighisoara is a must-see for medieval architecture enthusiasts. With narrow alleyways, protective towers, and majestic ramparts, this walled town is one of Europe's best-preserved medieval citadels. The Clock Tower, which gives breathtaking town views, is the most well-known attraction.
Not to mention that Vlad the Impaler, often known as Dracula, was born in Sighisoara in 1431, and the home where Prince Vlad Dracula and his family lived is still standing in the town square.
Check out our Sighisoara tours
Corvin Castle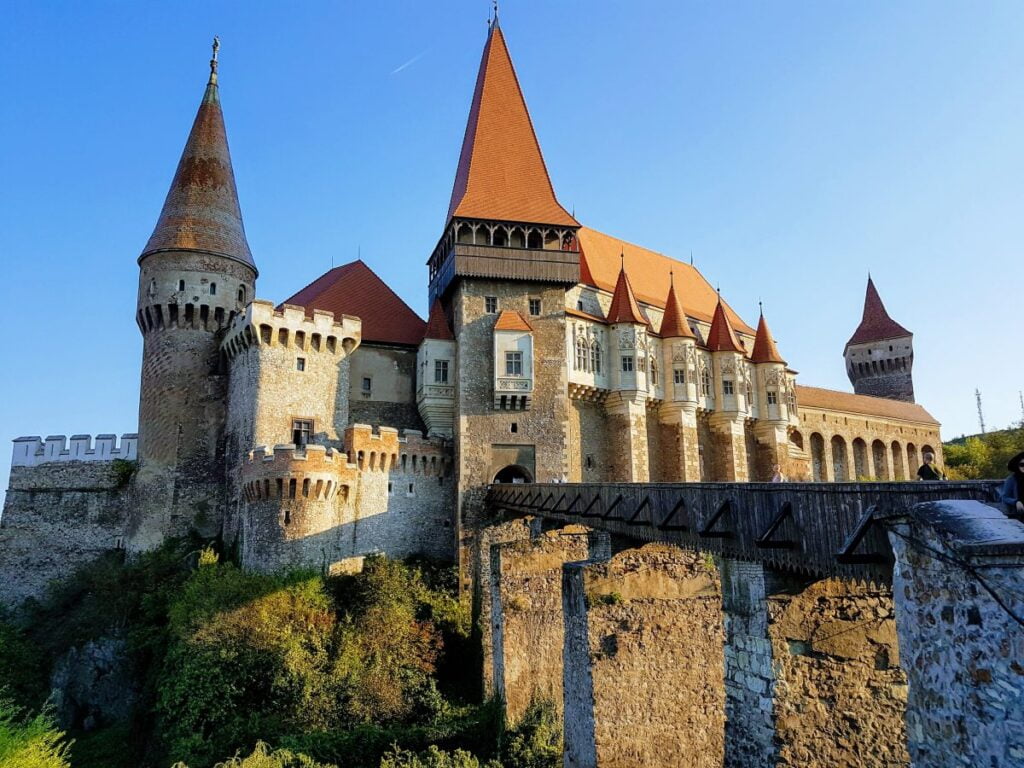 also known as Hunyadi Castle, is a breathtaking Gothic fortress located in Transylvania that has captured the imagination of visitors for centuries. While it is sometimes associated with the Dracula legend, the castle's true history is just as fascinating. With its imposing architecture and impressive collection of art and antiques, Corvin Castle offers a glimpse into the rich cultural heritage of Romania.
Check out our Corvin castle tours
Maramures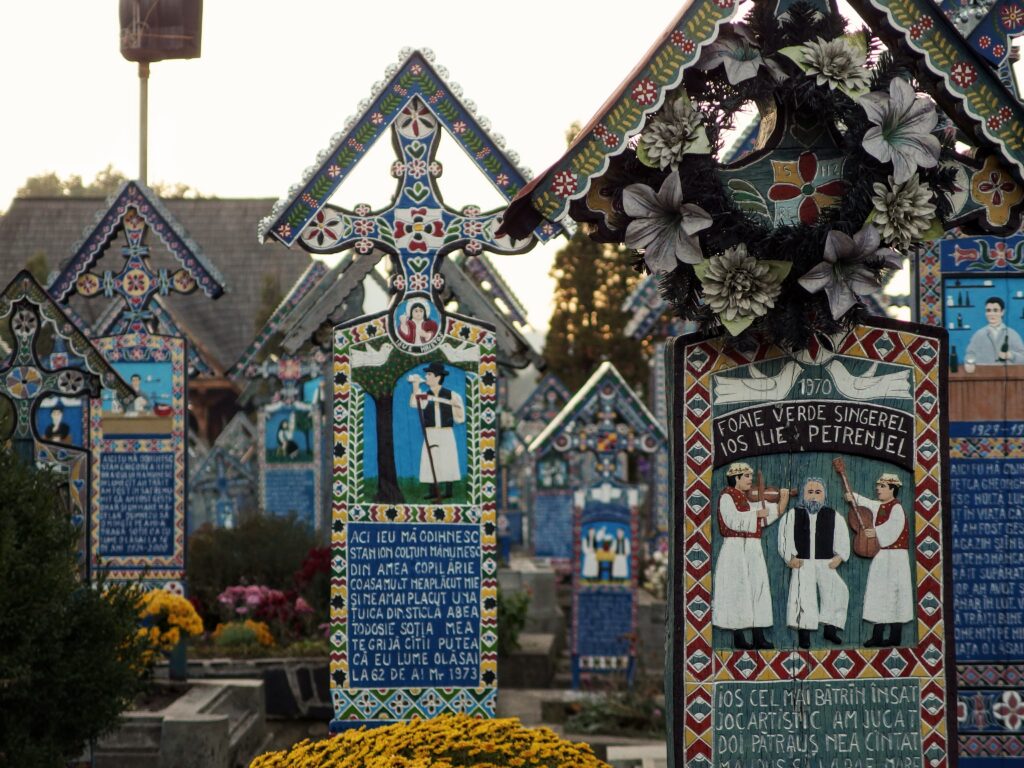 Located in the northwestern part of Romania, Maramures is a rural region that's famous for its traditional architecture, crafts, and customs. While it may sound strange, the Merry Cemetery of Sapanta, in Maramures is a unique and fascinating place to visit.
The tombs of the cemetery, which is in a small village near Maramures, are adorned with colorful crosses that portray scenes from the deceased's life. These pictures are often accompanied by amusing, frequently disrespectful epitaphs that honor the life of the deceased. The Happy Cemetery presents a humorous and even cheery perspective on death since death is typically a gloomy subject.
Check out our Maramures tours
The Painted Monasteries of Bucovina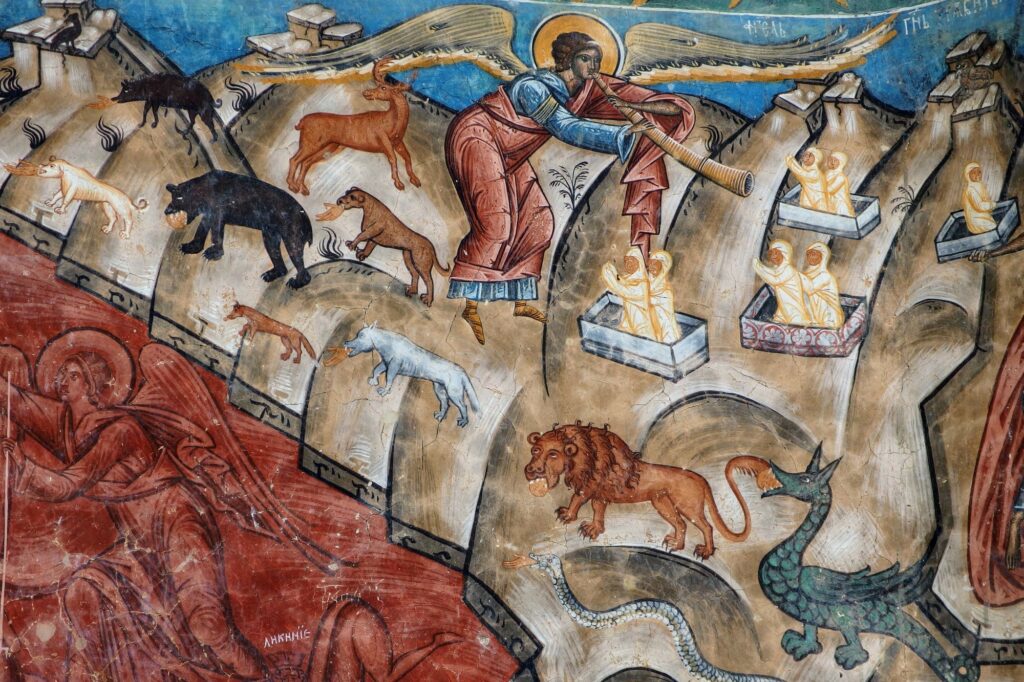 The Bucovina Painted Monasteries are a group of eight Orthodox monasteries known for their unique frescoes painted on their exterior walls. These frescoes depict scenes from the Bible and saints' lives, and their vibrant colors have survived the centuries remarkably well. The monasteries are in a remote and scenic region of Romania, and their beauty and historical significance make them a must-see for any traveler.
Check out our Bucovina tours
Brasov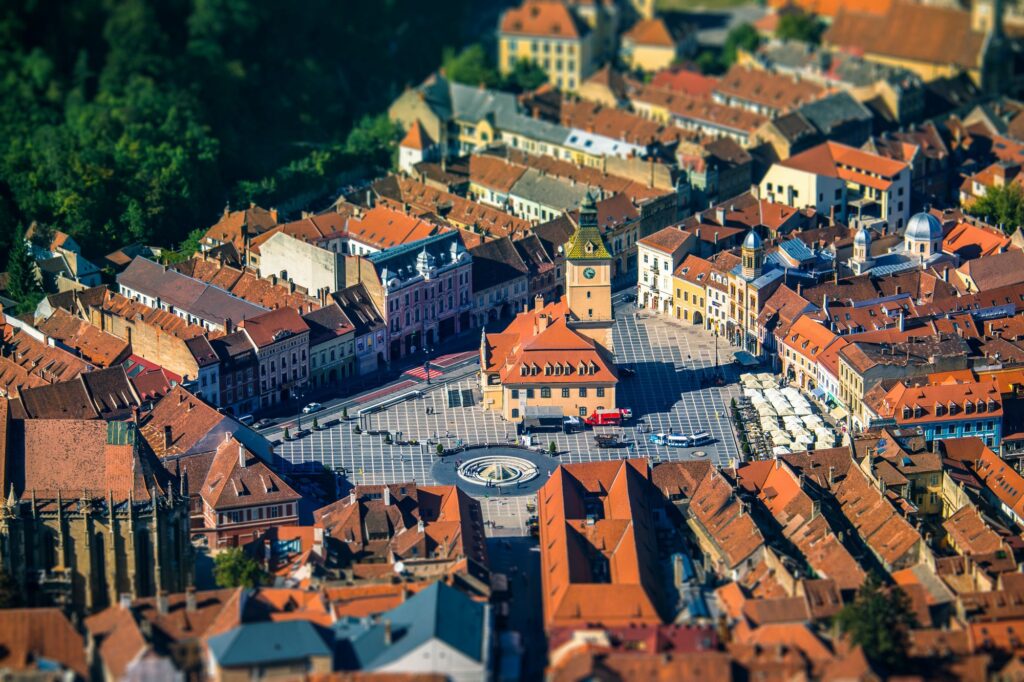 Brasov is a city with history, culture, and natural attractiveness. Its old town is a maze of narrow streets and colorful houses, with hiking paths, ski slopes, and even a bear sanctuary on the outskirts. The highlight of Brasov, however, is the Black Church, Romania's biggest Gothic church and a masterpiece of architecture and art.
Transfagarasan Highway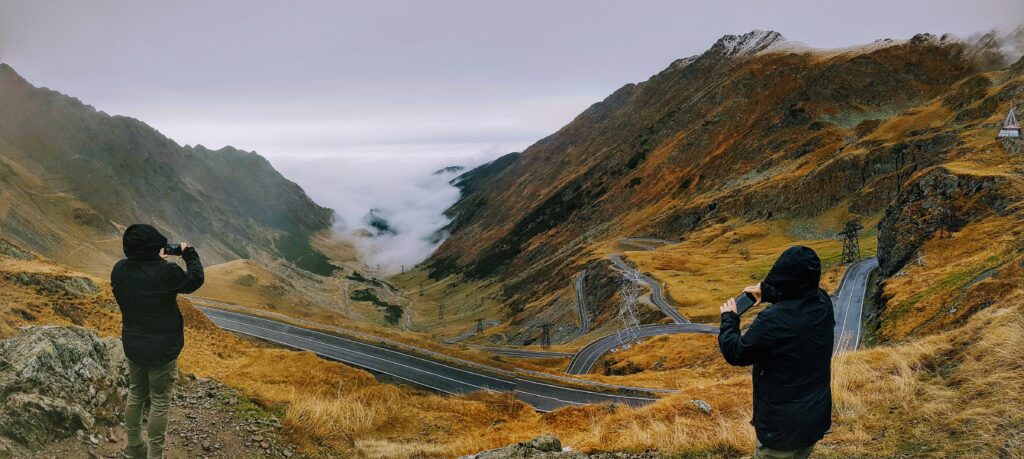 The Transfagarasan Highway is more than just a road; it's an experience. This winding mountain road connects Transylvania and Wallachia and provides breathtaking views of the Carpathian Mountains. It's only open during the summer, but it's worth planning your vacation around it. Make a stop at Balea Lake, a glacial lake that looks like it's straight out of a fairy tale.
Danube Delta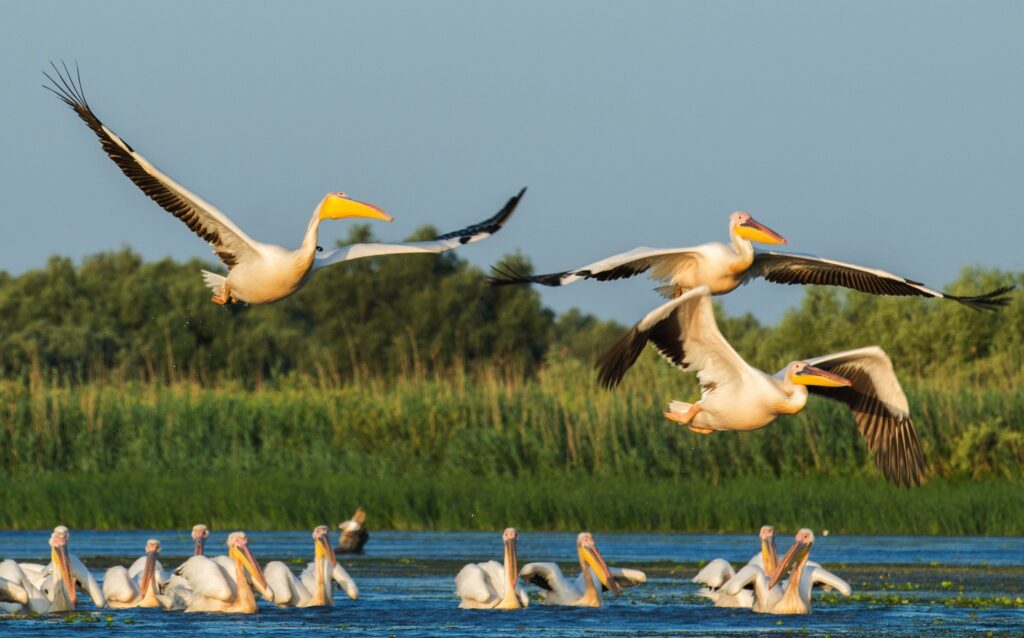 The Danube Delta is a natural marvel that should not be overlooked. This vast wetland is home to more than 300 bird species, as well as countless fish and plants. You can go on a boat excursion to see pelicans, herons, and other wildlife up close.
Peles Castle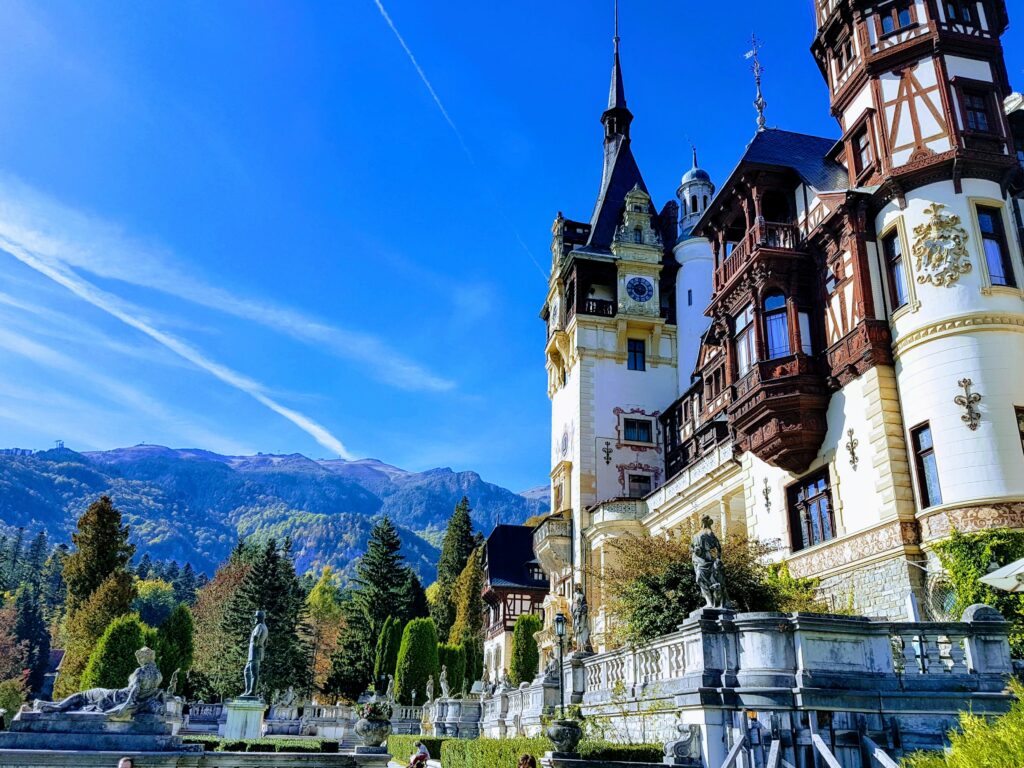 Peles Castle, nestled in the Carpathian Mountains, is a magnificent masterpiece of German Renaissance architecture. The castle was constructed in the late 1800s as a vacation residence for King Carol I and his family. The interior of the castle is even more stunning than the exterior, with opulent chambers adorned with elaborate woodcarvings, frescoes, and stained glass windows. You can learn more about the castle's fascinating history by taking a guided walk.
Bran Castle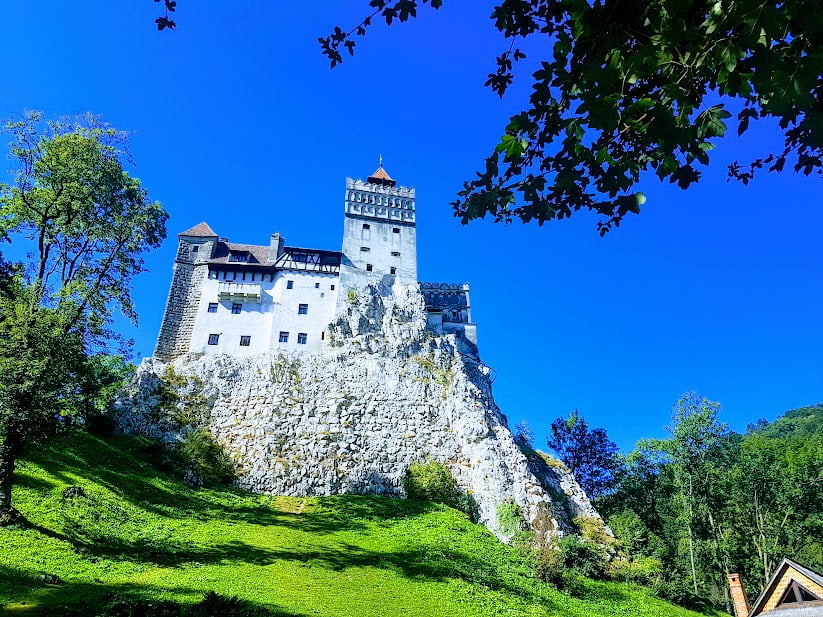 Bran Castle, also known as "Dracula's Castle," is one of Romania's most famous tourist attractions. While the legend of Vlad the Impaler inspired Bram Stoker's Dracula, there is no proof that he ever lived in the castle. Nonetheless, the castle, with its imposing towers and turrets perched on a hilltop overlooking the nearby landscape, is a sight to behold. Inside the castle, you can explore the various rooms and learn about the castle's tumultuous history. Check out our Bran castle tours
Prepare for a once-in-a-lifetime journey in Romania, a country of captivating beauty and warm hospitality. Now you know what to see in Romania. From the Gothic strongholds of Transylvania to the painted monasteries of Bucovina, Romania is a cultural and natural treasure trove. Explore the cobblestone streets of Sibiu and Sighisoara, sample delightful local food, and immerse yourself in a vibrant culture that will captivate you. Romania is waiting to be explored, so pack your bags and prepare for an exciting adventure!
Top 20 places to visit in Romania Popular Romania destinations